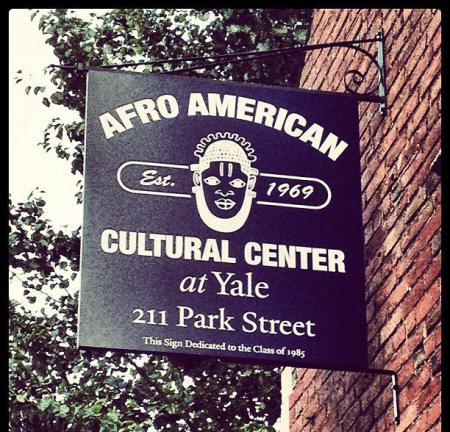 The Afro-American Cultural Center at Yale University (affectionately called "the House") was established in the fall of 1969 after the rise of issues surrounding race and civil unrest at Yale and throughout the New Haven community. Due to the increased number of Black students and the rising social consciousness of the 1960s, Yale students rallied to create a space in which Black students and members of the community could convene for social and political means. 
The original location of the House was 1195 Chapel Street. From its inception, the Afro-American Cultural Center, has always represented the vital and vibrant presence of people of African heritage at Yale as well as those interested in the cultures of the African Diaspora. The House's current location at 211 Park Street provides additional access for members of the New Haven community to participate in a host of cultural events and activities.
Since 1969, the House has nurtured and encouraged generations of Black Yalies to become some of world's leading scholars, activists and professionals.